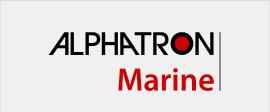 ALPHATRON MARINE
---
Alphatron Marine is specialized in technological solutions and high performances electronics for communication and navigation in the Maritime Industry. As a navigation and communication system integrator, Alphatron Marine offers a full range of standard or custom design bridges. With the full support of Centers of Excellence in Tokyo, Singapore, Houston and Rotterdam, the combined synergies bring quality and innovation to owners, operators and shipyards, redefining the future of ocean, offshore and river navigation. Currently Alphatron Marine is owned by its partner JRC, with head office located in Tokyo, Japan.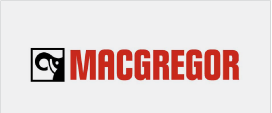 MacGregor Germany INTERSCHALT
---
The MacGregor Group, established across 30 countries, is the leader in cargo and load handling solutions to the Offshore and Marine industries.
MacGregor Interschalt VDR models are outstandingly reliable and suitable for any type of commercial and passenger vessel, comprising a modular design, with optional add-on functions, easy to install and extend for special projects.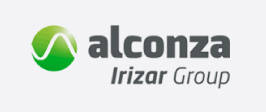 ALCONZA
---
Alconza, located in Spain and founded in 1962, is a prominent manufacturer of synchronous and asynchronous electric motors and generators for the marine, industrial and hydropower sectors. Alconza has become an important point of reference in the marine market, being one of the worlds's leading manufacturers of ship electrical propulsion motors (OFSV, PSV, LNG, icebreakers, oceanographic and AHTS vessels, dredgers, flotels, ferries, defence ships, cable layers, pipe layers. etc.), also for different types of offshore platforms (drilling and oil and gas extraction, etc.) equipped with diesel-electric propulsion. Its marine motors and generators are in strict compliance with international regulations and meet the IACS Classification Societies standards.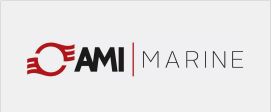 AMI MARINE
---
AMI Marine is a trusted manufacturer of Commercial Marine Electronic Equipment, delivering an unrivalled track record of quality Products, Services and Solutions.
AMI Marine designs its own high quality products as well as collaborates, sells and supports numerous brands of Vessel Bridge and Navigation equipment.
Products include VDR and Data Recorders, BNWAS Systems, Docking Systems and Interfaces.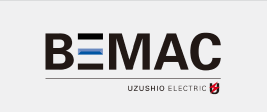 BEMAC UZUSHIO ELECTRIC
---
BEMAC is a generic corporate brand for technologies, products and services of Uzushio Electric Co., Ltd., a manufacturer of all types of electrical equipment for ships, which had its first operations in 1946. BEMAC's services include manufacturing, sales and installation of equipment for ships, buildings, factories and facilities, equipment for power control and distribution, and communication devices. Its offices and factories are located in various areas of Japan.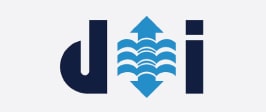 D-I DAVIT INTERNATIONAL-HISCHE
---
d-i davit international-hische GmbH is a German supplier of deck equipment, e.g. tailor-made davit systems and cranes, specialized in customized solutions including those for offshore, navy, mega yachts and arctic temperatures down to -52°C.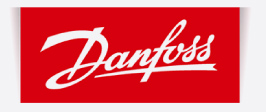 DANFOSS SONDEX
---
Sondex A/S was founded in 1984 as a company providing customers with plate heat exchanger solutions that are tailored to their individual needs. The company, rooted in Denmark, greatly expanded during the following years and quickly became an enterprise spanning the entire globe. Now part of Danfoss, with a sales, production and service network across the world, Sondex is a leading brand of plate heat exchangers.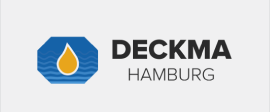 DECKMA VIA SKF MARINE
---
DECKMA HAMBURG GmbH is a well established German company, supplying Oil-in-Water monitors and systems to the marine and industrial markets since the early 1970's.  DECKMA HAMBURG GmbH is a flexible and innovative enterprise with its own Research and Development Department, Sales and Marketing, Service and Engineering as well as manufacturing facilities for Monitors and Systems. Deckma Hamburg GmbH is the market leader of 15ppm Bilge Alarms. Up to now more than 40.000 OMD Bilge Alarms have been supplied mainly to Oily Water Separator Manufacturers worldwide.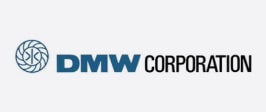 DMW CORPORATION
---
Dengyosha Marine Works (DMW) dates back to 1910 in Japan. Since 1955 it has manufactured Pumps, Fans, Blowers and Valves. The pumps are heavy duty Vertical Mixed Flow, Horizontal and Multi-Stage Centrifugal, Turbine and Reciprocating Plunger pumps. DMW supplies to the oil and gas offshore industry.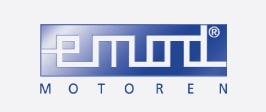 EMOD MOTOREN
---
EMOD Motoren GmbH is a German manufacturer of electric motors. With currently around 450 employees, EMOD offers its customers solution concepts that are completely tailored to their specific practical requirements.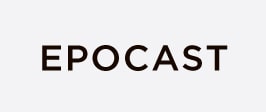 EPOCAST ITW ENGINEERED POLYMER
---
EPOCAST® is a ITW Performance Polymers Brand, a world leader in the research, development and manufacture of structural and semi-structural adhesives, grouting and chocking compounds, sprayable syntactic materials and wear-resistant coatings and repair compounds.  For over 40 years, EPOCAST® has provided highly reliable chocking solutions for cruise ships, bulk vessels, LPG/LNG tanks, navy ships and many other marine applications.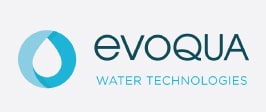 EVOQUA
---
With more than 100-year heritage of innovation, EVOQUA's cost-effective and reliable treatment systems and services ensure uninterrupted quantity and quality of water, enable regulatory and environmental compliance, increase efficiency through water reuse, and prepare customers for next-generation demands. Their Marine technologies provide solutions and services to the industry for marine growth prevention, biological fouling protection and ballast water treatment.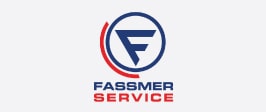 FASSMER MARLAND
---
Fassmer-Marland Ltd. is a company from Hong Kong part of the Fassmer Group, with branch offices in Guangzhou and Shanghai. Their products range includes not only lifeboat, rescue boat, freefall davit and crane, but also components (nacelles and spinners) for wind power generating facilities.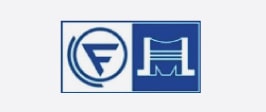 FASSMER SERVICE
---
Fassmer Service is part of the Fassmer Group and a manufacturer of life-saving equipment. Their services include not only the annual and 5-year inspections, but also the complete range of possible repairs of, and relating to, the client's life-saving appliances.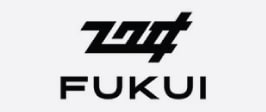 FUKUI SEISAKUSHO
---
Since FUKUI was founded in 1936 in Osaka, Japan, they have provided Safety Relief Valves, a key product for customers as "final safety equipment." It supports human life in over 80 countries around the world: such as power plant, gas supply chain (drilling plant, liquefaction facility, LNG carrier, and LNG Terminal) and new energy (hydrogen fuel, biomass, methane hydrate and so on).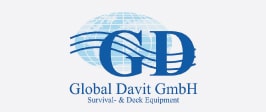 GLOBAL DAVIT 
---
Global Davit GmbH is a German company based in Bassum, founded to meet the specific demands of life saving equipment and deck cranes for all kind of seagoing vessels as well as for the offshore (gas-,oil- and wind energy-) industries. Beside this Global Davit can design and produce special "tailor" made systems to meet the special requirements for marine vessels.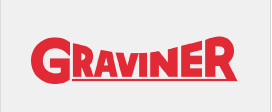 GRAVINER
---
Graviner is an oil mist detector by Kidde Fire Protection, and American company established in 1917. Crankcase explosions due to ignition of oil mist can be disastrous to both vessel and crew, so marine safety equipment on board must be capable of dealing with a possible hazard in seconds. Since the potential hazard was first identified some fifty years ago, the Graviner oil mist detector has been used to monitor oil mist levels on many thousands of merchant ships and has been supplied to almost every ship-owning nation.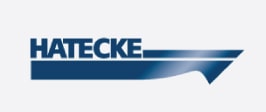 HATECKE
---
A German company established in 1903, in Dornbusch, Hatecke GmbH is covering the newbuilding of boats and davit systems and its current portfolio of lifeboats covers a whole range of different models such as freefall lifeboats including tanker versions, conventional lifeboats including tanker versions, semi-enclosed lifeboats and tender boats.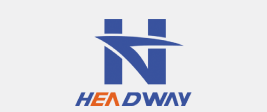 HEADWAY
---
Headway Technology Group (Qingdao) Co., Ltd. is a high-tech Chinese enterprise that specializes in professional R&D, production and sales of high-tech marine accessories and provides worldwide after-sales service. Their headquarters are located in Qingdao with branches in many other cities. The company produces the OceanGuard® BWMS (Ballast Water Management System), VDR (Voyage Data Recorder), LED lighting products, ECDIS (Electronic Chart Display and Information System) and BNWAS (Bridge Navigation Watch Alarm System).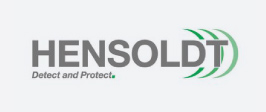 HENSOLDT (KELVIN HUGHES)
---
Kelvin Hughes Ltd is a world leader in the development, manufacture and supply of maritime navigation, surveillance and security radar systems. With a product range covering land and sea, Kelvin Hughes has an unprecedented list of technology firsts – from the first type approved radar in 1948 to the world's first commercially available multi-purpose solid state radar. Headquartered in Enfield, North London, UK, Kelvin Hughes operates a worldwide support network to meet 24/7 customer requirements.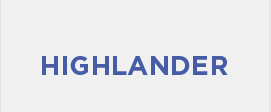 HIGHLANDER
---
Beijing Highlander Digital Technology Co., Ltd. has their business activities fall into three areas: advanced equipment and systems for seagoing vessels, multi-sensor systems for monitoring maritime and airport activity and high end instrumentation and services for the oceanographic and hydrographic sectors.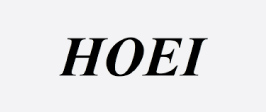 HOEI SENPAKU
---
Hoei Senpaku is a lifeboat manufacturer from Japan.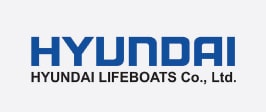 HYUNDAI GLOBAL SERVICE HIMSEN · MAN B&W · WINGD
---
Hyundai Global Service Co. Ltd is a unit of the Korean company Hyundai Heavy Industries that was created to follow its growth in size and product number, providing all-round services in the shipbuilding and power generation segment.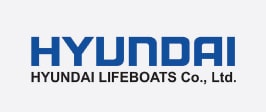 HYUNDAI LIFEBOATS & BADA
---
HLB Shipbuilding Division originated from Kyungil Yacht, a subsidiary of the Hyundai Group. It started manufacturing boats and ships in 1975 and specialized in FRP ships such as luxury yachts, government boats, fishing boats, fishing-guide ships and lifeboats. It's headquartered in Ulsan, South Korea. The company's business extends to lifeboats, engines, hooks, special ships and safety goods.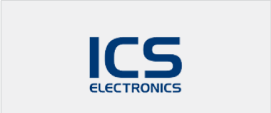 ICS ELECTRONICS UK
---
ICS Electronics UK, established in 1982, specializes in the provision of marine electronics solutions both on shore and at sea. Its systems are primarily aimed at safety related requirements like (Global Maritime Distress and Safety System) and NAVTEX receivers for Leisure and commercial applications. Its shore-based communication system is fully integrated, handling incident management, search planning, surveillance, monitoring and identification, supplied to many of the major SAR (Search And Rescue) organisations and national agencies with the responsibility for Marine Rescue Co-ordination. ICS frequent contributes at international meetings of the IMO, ETSI, IEC, ITU, IALA, influential in the drafting of many new standards and specifications. ICS is often consulted by national agencies and administrations for guidance on marine communication issues.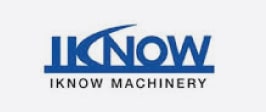 Iknow Machinery Co
---
Iknow Machinery Co., Ltd., located at Sasebo city, Nagasaki, Japan. It produces marine products – deck crane, hatch cover, gantry crane and wood chip unloader. It also provides after sales services for Tsuji Heavy Industries products and carries out inspections of Lifeboat and Davit winch according to SOLAS regulation.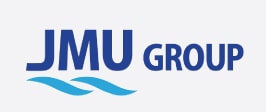 IMC – JMU EX IHI MARINE
---
IMC is a Japanese company part of the JMU (Japan Marine United Corporation) group offering a wide variety of services regarding ship's life cycle. IMC manufactures and markets lifeboat and davit systems, offers repairs and inspections of these systems, independent of the manufacturer. Three overseas subsidiaries of Japan Marine United Corporation in Rotterdam, Singapore and Shanghai are under the management of IMC.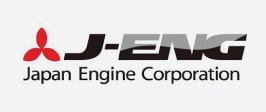 J-ENG UE ENGINE
---
Japan Engine Corporation is the only global licensor of marine diesel engine which have a throughout business structure from the development, design, manufacturing, marketing and the after-sales servicing. It was formed by consolidating Kobe Diesel Co., Ltd., and the diesel engine business division of Mitsubishi Heavy Industries Marine Machinery Co., Ltd. (ex- Mitsubishi Heavy Industries Marine Machinery & Engine Co., Ltd.). With the know-how of manufacturing and the cutting edge technologies which have been accumulated in their long histories, J-ENG provides the high valued engines pursuing "high liability", "higher economy" and "environmental friendly".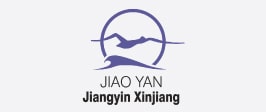 JIANGSU JIAOYAN MARINE JIANGYIN XINJIANG F.R.P
---
JIANGSU JIAOYAN MARIN is a Chinese company based in the province of Jiangsu, producing all kinds of life-saving equipment, deck machinery, lifeboat, davit, crane, rescue boat for marine industry.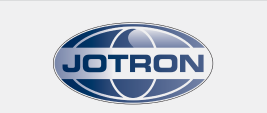 JOTRON
---
Jotron has offices in Norway, Lithuania, Singapore, the United Kingdom, the United States and a representative office for the ATC market in China. Delivering critical communication products to some of the harshest environments means Jotron strives to enhance safety communication by offering state-of-the-art products and solutions. Their products include radio equipment, recorders, GMDSS, AIS and lights.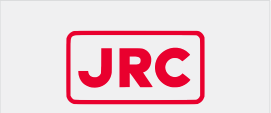 JRC
---
JRC was founded back in 1915 and is today one of the greatest manufacturer and sale of Navigation and Radio Communication Equipment. JRC is making the most of its knowledge, with technology and experience built up over many years in various fields of information technology, contributing to the safety and security of people around the world. Based on its core technologies that it has developed since its founding, JRC is creating new worlds of communications from people to people and to environments by leveraging its three business units: Marine Systems, Communications and Solutions. Its head office is located in Nakano province, Japan.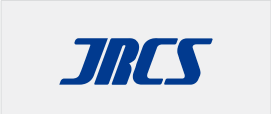 JRCS
---
Japan Radio & Electric Mfg. Co., Ltd. was established as a joint-stock company and the construction of the Izaki plant was completed in 1948. Since then JRCS is a company that is constantly pursuing the customer's needs and providing the best solution for them. Marine Business is one of the important businesses of JRCS.
Beginning with the sale of marine radio and navigation instruments, the company has grown to become one of the world's only manufacturers capable of providing both the latest power and instrumentation systems to LNG (Liquefied Natural Gas) carriers as a sole supplier.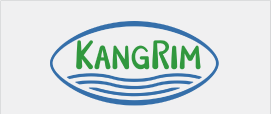 KANGRIM
---
Kangrim Heavy Industries is a Korean company with factories in Pohang, Changwon and even in China. Their Marine Division includes products like boilers, gas economizer, SOx scrubbers, gas systems, inert gas generators, incinerators and others.
KAWASAKI HEAVY INDUSTRIES
---
Kawasaki Heavy Industries, Ltd. (KHI) is a Kawasaki Group division that was established in 1939 in Tokyo, with business interests including environmental control and energy plant engineering, machinery and robotics, ship building and marine engineering, power plant engineering and steel structures, rolling stock, aerospace, and of course, ATVs, motorcycles, Side x Side vehicles and personal watercraft. Nowadays, KHI is engaged in building transportation systems for the 21st century and utilizing the wealth of technological know-how it has accumulated over the past 100 years.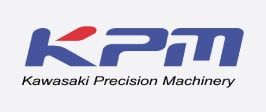 KAWASAKI PRECISION MACHINERY
---
Kawasaki Precision Machinery is another division of the Kawasaki Group focused on hydraulic technology and development for nearly 50 years. The company is known for its quality and innovation in hydraulic pumps, motors, valves and complete systems across the whole spectrum of applications.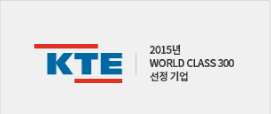 KTE
---
KTE is a Korean company established in 1979 and based in Busan, South Korea. They focus on developing and innovating electrical equipment and services for ships such as switchboards, engine control consoles, alarm monitoring, side thrusters, power management systems etc.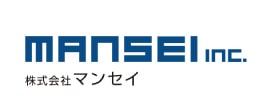 MANSEI INC. INCLUDING MIURA MACHINE VIDER
---
Japanese company Mansei Inc. is based in Hiroshima since its foundation in 1958. It specializes in free fall systems, gravity boat davits, Miranda davits, fast rescue boat davits, hose handling cranes, provision cranes and marine winches.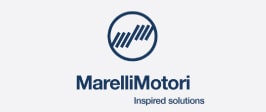 MARELLI MOTORI
---
Marelli Motori is an Italian company founded in 1891, with factories in Italy and Malasya. Marelli provides electric rotating machines and a wide range of aftersales services. Their products are motors, generators and AVRs.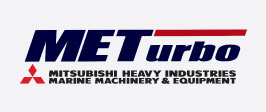 MET TURBO (MITSUBISHI)
---
A division of Mitsubishi Heavy Industries focused on the MET Turbochargers, which are the standard worldwide exhaust gas turbochargers used in large marine and stationary engines.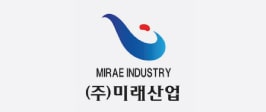 MIRAE INDUSTRIES
---
Mirae Industries Co., Ltd., Korea, is a winch manufacturer. It began with marine winches and now also designs, manufactures and supplies industrial and constructional winches. It is a worldwide company with a strong emphasis on research, development and technology. It supplies first class shipbuilding yards and has OEM (Original Equipment Manufacturer) contracts with Rolls Royce, Towimor and Pusnes.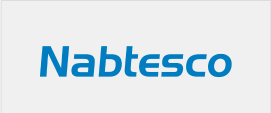 NABTESCO
---
Nabtesco is a Japanese engineering company that specializes in gearboxes, rotors, motors and robotics.
Nabtesco supplies main engine remote control systems for medium to large sized vessels, for mechanical diesel engines as well as electronically controlled engines, with a focus on the safety of the navigation and environmentally friendly technologies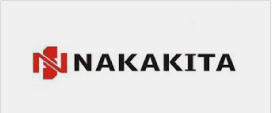 NAKAKITA SEIKAKUSHO
---
As a general maker of fluid control system, for Ships(in engine room, ballast line, cargo line, for plants(power plant and etc, Nakakita produce and sale various control valves, butterfly valve, valve remote control system. Nakakita has been striving to fully satisfy the domestic and overseas users by questing for advanced performance, economy, safety and quality services. To ensure speedy and detailed sales activities, they have established NAKAKITA Network for prompt and appropriate responses at home and overseas.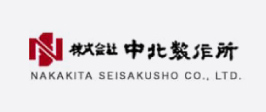 NAKAKITA SEISAKUSHO
---
NAKAKITA SEISAKUSHO CO.,LTD. was founded in 1930, in Osaka, Japan, providing its customers solutions for fluid control systems. Nakakita Seisakusho designs and produces Control and Shut-Off Valves, Butterfly Valves, Valve Remote Control and Level Gauging Systems. On ships applications are for the Main Engine – fuel oil heating system, main cooling freshwater system, and main cooling lubricating oil system – and Cargo & Ballast Line.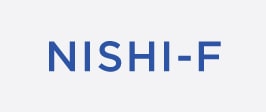 NISHI-F
---
NISHI-F CO.,LTD is a Japanese company based in Yamaguchi prefecture and which's services include FRP ship building, fire protected lifeboat, free fall lifeboat, rescue boat, high-speed boat, consulting design, safety inspection service, FRP ship repair, general fibre reinforced plastic, etc.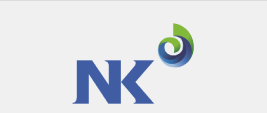 NK
---
Since established back in 1980, NK, a South Korean company based in Busan, started out by manufacturing parts for a ship and cladding materials but today, they also design high-pressure gas container products. Their expertise is creating shipbuilding materials with Korea's own technical knowhow also focused in the developments of fire extinguishing equipment and a ballast water-treatment and offshore plant system.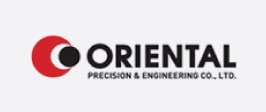 ORIENTAL PRECISION
---
Oriental Precision & Engineering (OPCO) is a Korean company from Busan, South Korea, producer of ship and marine components and machinery. Their scope of products extend to lifting appliances (provision crane, hose handling crane, deck crane, monorail hoist crane, offshore crane), deck machinery (high-pressure motor driven, electric motor driven, self-contained hydraulic power unit), engine room crane (normal head type, low head type, 2 hook & 2 trolley type, chain hoist), lifesaving appliances (life boat davit & winch, rescue boat davit & winch, free fall life boat davit & winch).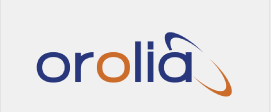 OROLIA KANNAD · McMURDO · NETWAVE · RUTTER
---
Orolia is the world leader in Assured Positioning, Navigation and Timing (PNT) solutions for military and commercial applications, which includes commercial maritime and Emergency Readiness and Response (ERR). Its technology, delivered through the globally recognized brands of McMurdo, Netwave and Kannad, is trusted by commercial shipping companies, local and national governments, maritime organizations, cruise ships, search and rescue teams, and other organizations whose missions include maritime and/or search and rescue programs. Orolia Maritime includes an unrivalled portfolio of maritime and ERR technology solutions within four powerful mission areas: Fleet Management, Data Capture & Analytics, Emergency Readiness & Response, and Navigation Safety.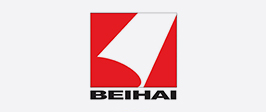 QINGDAO BEIHAI
---
Qingdao Beihai Shipbuilding Heavy Industry Co., Ltd. (BSIC), is a Chinese company that was firstly established in 1898 and is now under the China Shipbuilding Industry Corporation (CSIC). BSIC is mainly engaged in the businesses of shipbuilding, ship-repairing and conversion, building of and repairing on off-shore projects, building of large-size steel structures, designing and building of GRP boats and relative davits. Qingdao Beihai produces 500 lifeboats per year.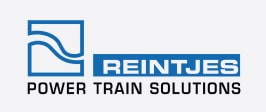 REINTJES
---
REINTJES was founded as a small mechanical workshop in Emmerich am Rhein in 1879 in Germany. Since 1929, REINTJES has specialized in the manufacture of marine gearboxes, now also for complete drive systems, hybrid solutions and industrial gearboxes. REINTJES has been in existence for nearly 140 years and since 1955 they have been producing marine gearboxes for the global market at their headquarters in Hameln, Germany.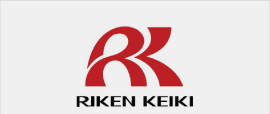 RIKEN KEIKE VIA NAKAYAMA
---
Since its foundation in 1939, the Japanese company Riken Keiki, have specialized as a manufacturer of gas detection and monitoring equipment, utilizing scientific knowledge from the Institute of Physical and Chemical Research (Currently known as the National Research and Development Institute). Their products help to insure safety by preventing industrial disasters such as explosions caused by combustible gases, and monitoring for toxic gas leakage in workplace environments. Riken Keiki offers over a hundred different models of gas detection and environmental measurement products.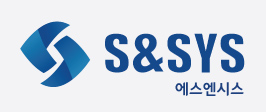 S&SYS SAMSUNG HEAVY INDUSTRIES POWER & CONTROL SYSTEMS DIVISION
---
S&SYS is a spin off of the Machinery & Electric System team of the Korean company Samsung Heavy Industries, located in the province of Gyeonggi, South Korea. Based on technologies and knowhow accumulated over 20 years in the shipbuilding and marine field, they have developed key equipment such as ballast water treatment system, ship automation system and switchgear to clients all over the world. The company proposes fuel reduction methods and eco-friendly systems to ensure optimum navigational conditions.
S&SYS.jpg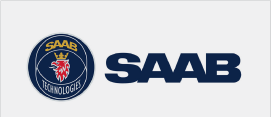 SAAB TRANSPONDERTECH
---
Saab Transpodertech is part of the Swedish SAAB Group, a driving force in the development of advanced communications services, robust systems solutions, and ongoing system support for a wide range of maritime operations, both military and civil. Saab is an AIS (Automatic Identification System) pioneer and was one of the first suppliers to create transponders and shore stations. Saab can provide secure AIS for law enforcement, AIS base stations and network infrastructure solutions. Saab's range includes vessel traffic management systems, complete CMS solutions, subsystems and advanced services within the maritime domain.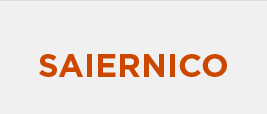 SAIERNICO ELECTRIC
---
SaierNico is a Chinese company based in Jiangsu that has specialized in design and manufacture of marine switchboards, automation systems, engine room and bridge control consoles and other products for Marine use. For over 10 years SaierNico is the leading supplier of Switchboards and Automation Systems in Chinese Marine market.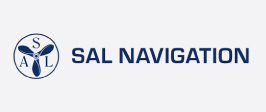 SAL NAVIGATION (CONSILIUM)
---
SAL Navigation's roots go back to Svenska Aktiebolaget Logg (SAL), who in 1912 launched a mechanical speed log. Later SAL became part of the Consilium Group and in 2018 the navigation products of the Consilium Group were gathered in a new company, SAL Navigation. SAL Navigation markets the following products: Voyage Data Recorders (VDR), Speed Logs, Echo Sounders and Cloud Applications and Services.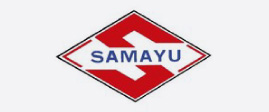 SAMAYU MITSUBISHI MARINE MACHINERY AND EQUIPMENT
---
Samayu was established in 1972 in Shimonoseki City, Japan, engaged in the maintenance and aftersales service of marine machinery manufactured by Mitsubishi Heavy Industries Marine Machinery (MHI-MME). Samayu provides high quality and reliable mechanical and hydraulic service on mooring winches, windlasses, deck cranes, steering gear, MET turbochargers and cargo oil pumps. It also supplies MHI-MME spare parts and components. Samayu's quality control system is ISO 9001:2015 certified.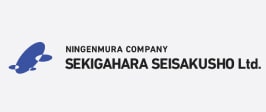 SEKIGAHARA SEISAKUSHO
---
Sekigahara Seisakusho was founded in 1946, in the Gifu prefecture in Japan. It manufactures cranes and lifeboat davits for merchant ships, large hydraulic equipment (cylinders, axles), developing technical proposals that integrate a wide variety of Palfinger Marine group products and their own technologies and services, mainly for government ships, special ships and peripheral marine industry.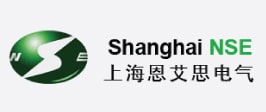 SHANGHAI NSE
---
Shanghai NSE Co., Ltd., situated in Tang Zhen Industrial Zone in Shanghai, China, is a hi-tech joint venture focusing on Marine and Offshore industry.  Its main business is design and manufacture of low voltage electric distribution system, bridge and engine room control consoles, alarm and monitoring systems for ships and offshore installations.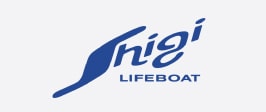 SHIGI
---
Shigi Shipbuiding Co., Ltd. is a Japanese company based in Osaka, established in 1934. Its business line extends to lifeboats and rescue boats, and they are focused on developing lifeboats that can resist even on Tsunami.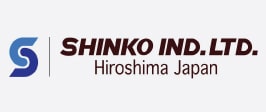 SHINKO
---
Shinko Ind. Ltd. is Japan's leading manufacturer of pumps and turbines in four business areas: ships / oil platforms / FPSO's, land-based plants, low-temperature liquefied gas pumps, and marine development. For tankers and FPSO's Shinko manufactures cargo oil pumps and drive turbines.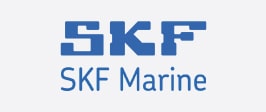 SKF MARINE SIMPLEX · TURBULO
---
SKF Marine GmbH has been applying innovative thinking and expertise to critical marine machinery for more than 70 years. With the incorporation of the Blohm + Voss Industries portfolio, the SKF Marine product range has been increased to also include Simplex shaft components such as sterntubes, seals and hydrodynamic bearings as well as stabilizers, Turbulo oily water separators and BlueMon – Environmental Monitoring solutions. From OK couplings and shaft line transmission products to integrated units for propulsion systems, SKF Marine solutions cut operating costs while helping operators meet the challenges of reduced environmental impact. In addition, SKF Marine provides a full range of condition based maintenance solutions, plus expert 24-hour service to solve problems and help maximize fleet availability.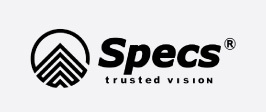 SPECS
---
SPECS Corporation, established in the Republic of Korea in 1970, is a leading specialist in system integration for mechanical and electrical instrumentation, including design, installation, and quality sales servicing.
Its Marine Division manfactures type approved Crankcase Oil Mist Detection, Atmospheric Oil Mist Detection, Shaft Power Meter, Ship Energy Efficiency Monitoring and Bearing Wear Monitoring systems.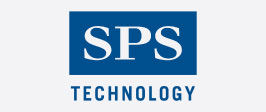 SPS TECHNOLOGY
---
SPS Technology is the company that developed and commercialised SPS (Steel Repair and Strengthening), a structural composite material comprising two metal plates bonded with a solid polyurethane elastomer core. Working closely with partners they look to build markets for SPS, provide technical advice, secure materials approvals, develop new products and continually advance SPS technology. The company have a team of 35 professionals working out of offices in Europe, North America and Asia and producƟon facilities in Europe and South Korea and a global network of licensees. SPS is approved by key regulatory authorities around the world. SPS Technology have demonstrated that SPS makes maritime and civil engineering structures – such as ships, offshore plaƞorms, bridges and buildings – stronger, lighter, faster to build, longer lasting, safer, more environmentally friendly and less expensive.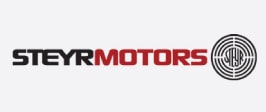 STEYR MOTORS
---
STEYR MOTORS GmbH is an Austrian company specialized in Diesel Engines, that began with the Steyr-Daimler-Puch group. The STEYR MONOBLOCK DIESEL engine family consists of several design solutions which are the key for highest power density, reliability and safety in operation under all operational profiles and environments. The engines are specifically designed and built for Marine applications.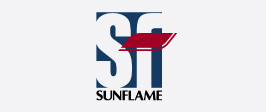 SUNFLAME
---
Sunflame, founded in Osaka in 1968, is the leading manufacturer of rotary cup burners for marine boiler plants. Sunflame draws a clear line between other brands of rotary cup burners by its simplified design, ease of operation and maintenance. Further, Sunflame supports vessels to meet all environmental regulations. Sunflame's rotary cup burner is also used in waste oil incinerators, which can safely cope with the high viscosity of waste oil. The waste oil incinerator of Sunflame enjoys the reputation of disposing sludge oil without firing Diesel Oil.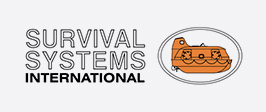 SURVIVAL SYSTEMS INTERNATIONAL
---
Survival Systems International, Inc. is an American innovative lifeboat manufacturing company, providing offshore operators with the equipment, the instruction and the knowledge to achieve a safe evacuation when an emergency occurs on an offshore installation. SSI focuses on Marine Safety through routine maintenance, overload testing, fast rescue craft maintenance and onshore/offshore repairs.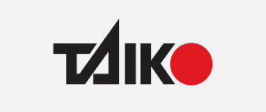 TAIKO KIKAI
---
TAIKO KIKAI INDUSTRIES Co., Ltd. was established in 1956 in Yamaguchi Prefecture, Japan, initially producing proprietary technology Segmental Gear Pumps, focused on the marine industry. It is now a world leader producing cutting edge technology pumps for the Marine, Industrial and Electromagnetic sectors.
TAIKO KIKAI Marine Pumps conduct multiple roles for a vessel's fluids – Fuel Oil, Lub Oil, Fresh Water, Salt Water, Bilge, Sewage and Cargo liquids, using energy saving technology, enabling vessels to navigate with less energy consumption. TAIKO KIKAI has expanded to include cargo control systems and cooling water pump energy saving systems.
TAIKO's lineup of land-use pumps includes dry vacuum pumps, rotary blowers, gear pumps, screw pumps, and centrifugal pumps, matching the characteristics of gases or liquids used.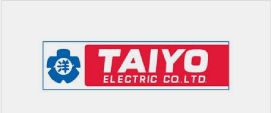 TAIYO ELECTRIC
---
Taiyo Electric, Japan, is a 100 year old engineering company that supplies a comprehensive range of heavy electric equipment and machinery for the marine industry. Products include low and high voltage motors to 3000kW, low and high voltage generators up to 6000kVA+, control panels and control consoles.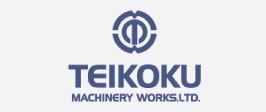 TEIKOKU
---
Teikoku Machinery Works Ltd, Japan, has been engaged in the pump business for more than 100 years. It manufactures vertical and horizontal centrifugal pumps, feed water pumps, circulation pumps, fire pumps, lubricating oil pumps, cargo pumps, reciprocating pumps, stripping pumps, service pumps and air compressors.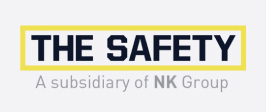 THE SAFETY
---
THE SAFETY CO. LTD, in Gyeonggi-do, Korea, is a subsidiary of NK CO., LTD. It provides fire fighting systems and safety equipment (PPE) to vessels, together with after sales service and annual inspections. THE SAFETY is dedicated to develop effective technical engineering, after service, spare part supply, test commissioning and installation of NK products.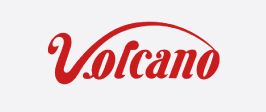 VOLCANO
---
VOLCANO, founded in 1928 in Osaka, is a combustion engineering manufacturer providing marine & industrial combustion equipment using high-efficiency technology and intensity combustion, which reduces the environmental load. Volcano pursues the creation of a Recycling-Oriented Society in shipping and marine business, industrial business, waste management and processing of waste fluids and gases. Volcano uses its general engineering resource to develop TCS (Technical Client Service) globally, which consists of After-sales Service, engineering service and solution service.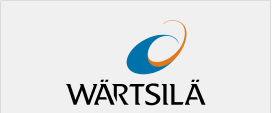 Wärtsilä Sam electronics. transas
---
Wärtsilä SAM Electronics is an internationally-renowned systems company, delivering innovative and reliable system solutions and products for ships of all types and sizes. These include advanced electric propulsion systems, shaft generators, shipborne automated monitoring and control systems, navigation and communication technologies, integrated vessel control systems, entertainment, as well as safety and security systems.
Transas is a global market leader in ship & fleet operations solutions that include bridge infrastructure, digital data and electronic charts services, and applications for access to the real-time information. The company is also a leader in professional training and simulation solutions, ship traffic control, and AI-based decision-support tools. Transas leverages the latest advances in machine learning to create a unified cloud-based platform for managing operations across the entire marine ecosystem.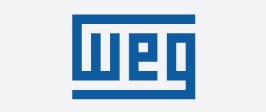 WEG
---
WEG S.A is a Brazilian company based in Jaraguá do Sul, state of Santa Catarina, established in 1961. WEG's main focus is to produce electric motors, electrical and electronic parts, products for industrial automation, power and distribution transformers, liquid and powder coatings and electrical insulating varnishes. Today, WEG has over 460 product lines of products.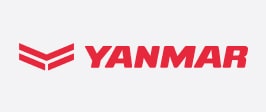 YANMAR
---
The YANMAR conglomerate leverages the latest technologies, creating and building diesel marine engines with a high level of quality and dependability. The large marine engine equips all vessels, from mega tankers to cargo ships to ferries to workboats and large deep-sea fishing boats. Yanmar's broad product line-up reflects the concepts of Increased Life Cycle Value and Environmental Performance, built with unique technology.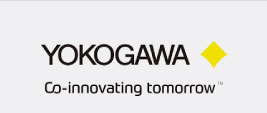 YOKOGAWA DENSHIKIKI
---
Yokogawa Denshikiki Co. Ltd manufactures precision navigational and maritime equipment contributing to the safety and security of navigation, incorporating state-of-the-art technology based on rich industry experience. Products include gyrocompasses, Autopilots, Electromagnetic Logs and Chart Plotters.